The 292cc liquid-cooled, fuel-injected, four-stroke DOHC single engine of the
KLX300R
provides a perfect balance of power and agility that an off-road bike must have. The six-speed gearbox with a return shift pattern is geared for trail riding, allowing for precision shifting and control no matter the terrain. The KLX300R's engine is reliable and straightforward, making maintenance and service a breeze, and the hassle-free electric start ensures that a rider can begin riding right away.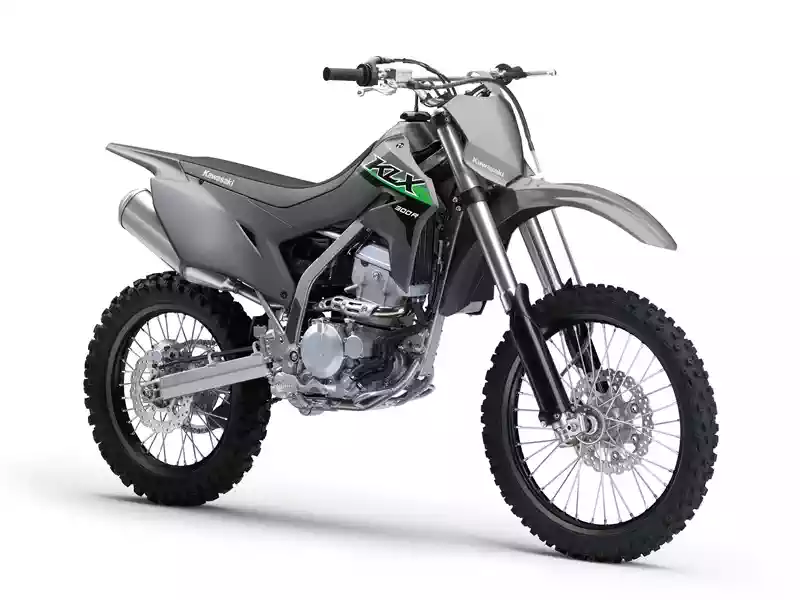 The KLX300R is built upon a lightweight perimeter frame that is both durable and strong, providing optimal handling in off-road terrain. The bike's center of gravity is low and close to the rider's hips, allowing for excellent control and maneuverability for aggressive riding. In addition, the bike's full-size wheels and trail-tuned long-travel suspension help absorb bumps and obstacles, providing a smooth ride while maintaining optimum control and stability.
The
KLX300R has a KX-inspired styling and ergonomic
s that make it stand out from its peers. The bike's design is sharp and sleek, equipped with a comfortable seat, handlebars that can be adjusted in four different positions, and optimal footpegs for comfortable and secure footing. Additionally, the bike's powerful petal-disc brakes in the front and back provide fantastic stopping power when needed, ensuring maximum safety and control when pushing to the limits.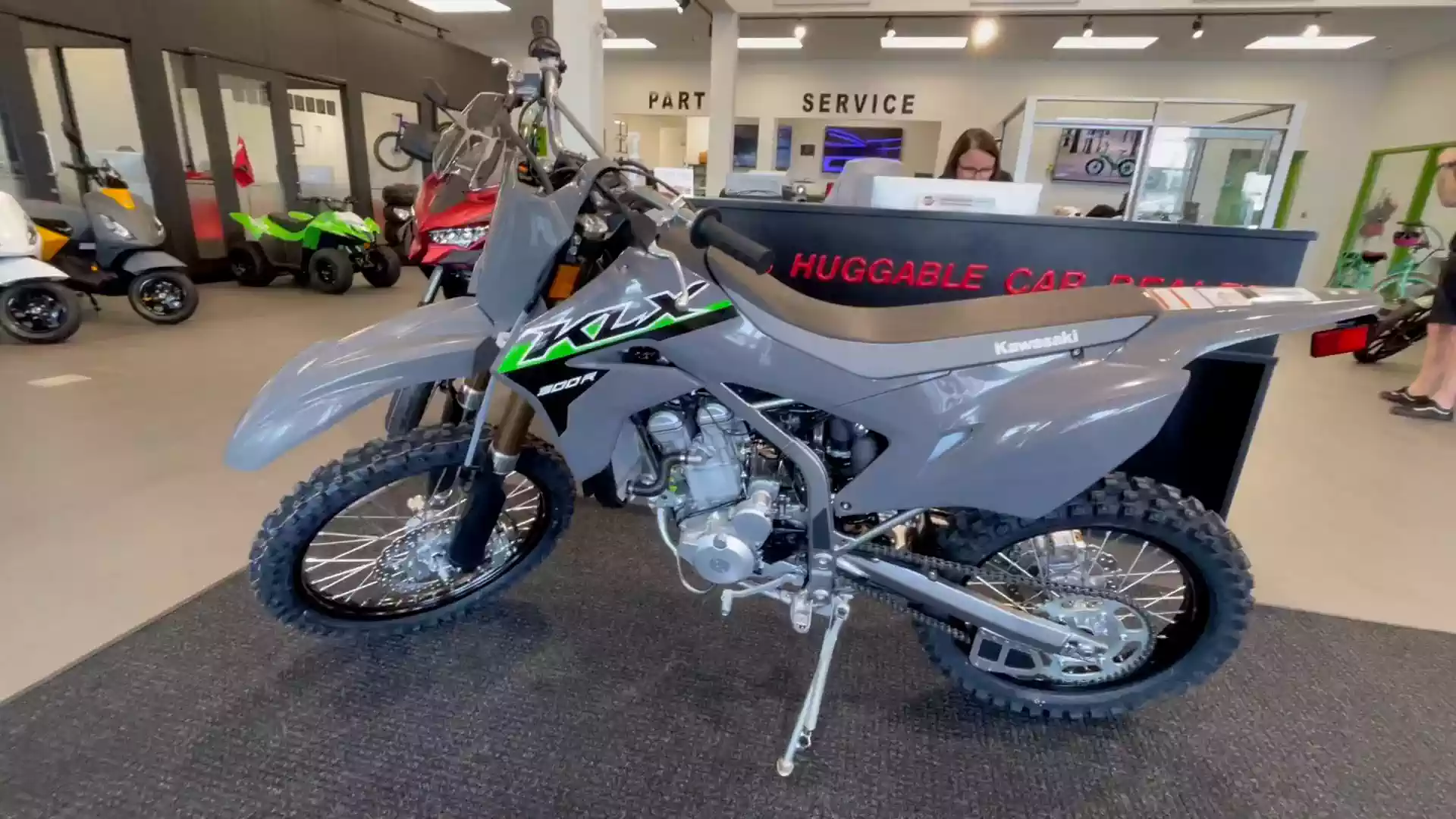 Kawasaki has established a legacy of providing off-road enthusiasts with high-quality machines that are both powerful and agile, and the KLX300R is no different. The 2024 Kawasaki KLX300R is the ultimate lightweight, fun off-road machine that can provide incredible trail performance. With its 292cc engine, lightweight frame, and trail-tuned long-travel suspension, the KLX300R delivers an unbeatable riding experience that any off-road enthusiast would love. If you are in the market for an off-road motorcycle, the KLX300R should be at the top of your list. So, go on, get out, and play with the KLX300R!
Jim Gilbert's Power Sports in Fredericton has been helping its customers fulfil their powersports dreams. From a wide selection of Kawasaki's and more, to superior customer service. Jim Gilbert's know how to make your shopping experience unique. Whether you're an experienced rider or brand new to the industry, Kawasaki Canada's #1 Selling Dealer aims to meet all your needs and exceed expectations when it comes to quality of product as well as guest satisfaction. So if you've got an itch for adventure then take some time and check out what Jim Gilbert's Power Sports Fredericton have in store!
Kawasaki Canada's #1 Selling Dealer and Atlantic Canada's largest Kawasaki Showroom fully stocked year round.
We have full helpful financing available and VIP discounts, just for you!