Powerful Engine and Performance
The
KRX 1000 Special Edition
is equipped with a liquid-cooled, 4-stroke, parallel-twin engine that packs a punch with its high-torque output. This engine delivers impressive acceleration and top speed, making it easy to power through any obstacle in your path. The continuously variable transmission (CVT) with centrifugal clutch makes shifting smooth and effortless, allowing you to focus on your driving. Additionally, the front differential lock and on-the-fly electrically selectable 4WD give you maximum control, no matter the terrain
.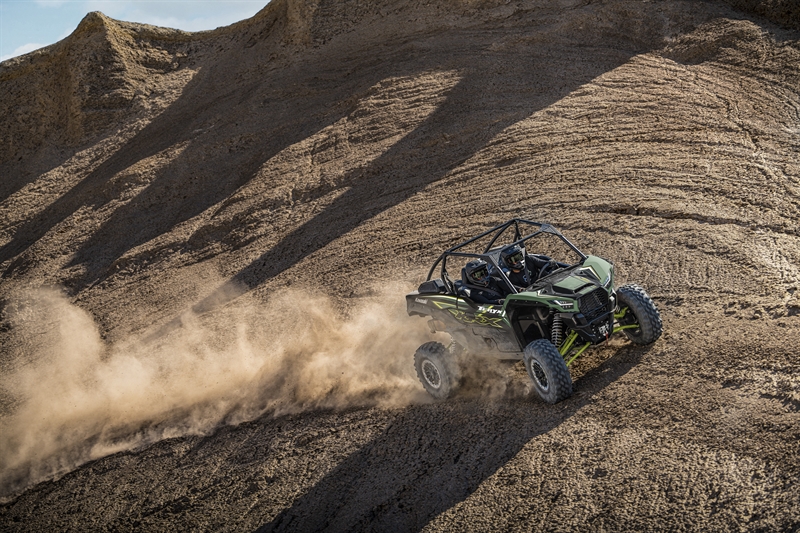 Impressive Suspension and Chassis
With a massive ground clearance and long-travel suspension, you can tackle the toughest off-road trails with ease. The KRX 1000 boasts FOX 2.5 LSC Piggyback Shocks that are designed to absorb even the most punishing bumps and jumps. The highly rigid frame with integrated roll-over protective structure (ROPS) provides both safety and durability, giving you peace of mind while exploring the trails. Plus, the 31" MAXXIS Carnivore tires with 15" bead-lock wheels offer exceptional traction and stability, even in the most challenging conditions.
Comfort and Convenience
The
KRX 1000 Special Edition
is not only built for power and performance - it's also designed with comfort and convenience in mind. The roomy interior features adjustable ergonomics, allowing you to customize the driving position for maximum comfort. The Hifonics Audio System provides entertainment while you're on the go, and the WARN VRX 45 Powersport Winch is there to pull you out of tight spots when needed. Plus, the stylish Special Edition colour and graphics make a bold statement on any trail
.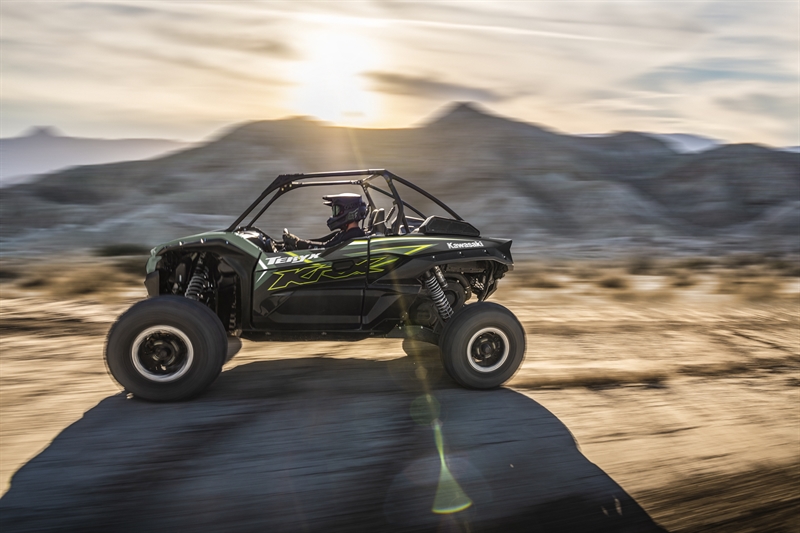 The 2024 Kawasaki KRX 1000 Special Edition is the ultimate off-road machine, combining raw power, exceptional performance, and top-of-the-line features to create a side by side that's built to conquer any trail. Whether you're a seasoned rider looking for a new challenge or a newcomer to the off-road world, the KRX 1000 Special Edition offers an unbeatable combination of power, comfort, and convenience. With its impressive engine, suspension, and chassis, you'll be able to tackle any terrain with confidence. So why not make your next off-road adventure unforgettable with the
2024 Kawasaki KRX 1000
Special Edition?