Let's start by examining the similarities between the
Piaggio Liberty 50 and Piaggio Typhoon 5
0. Both models have a 50cc single-cylinder engine that delivers around 4 horsepower. They both have storage compartments under the seat for your personal belongings, and come with a year of roadside assistance for added peace of mind.
When it comes to differences, the Piaggio Liberty 50 has more of a classic, vintage look with its round headlights and chrome accents. It also has a larger fuel tank, allowing for longer rides without needing to refuel and fuel injected. On the other hand, the
Piaggio Typhoon 50
has a sportier look with its angular front design and aggressive stance. It also has a larger front wheel which provides better handling and stability but is carburatted with auto choke.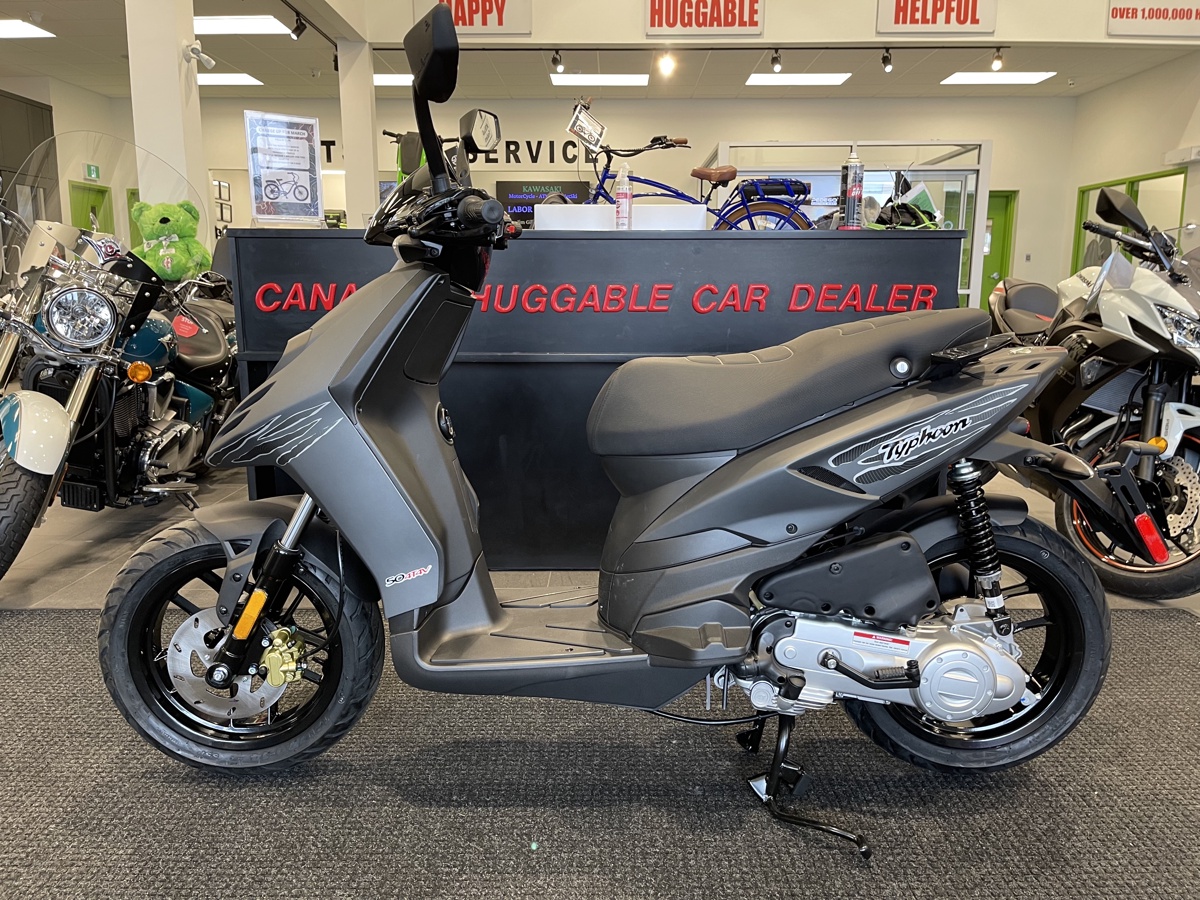 In terms of user experience, both scooters are easy to operate and maneuver. They have a twist-and-go throttle system and a simple dashboard with speedometer, odometer, and fuel gauge. The
Piaggio Liberty 50
has a slightly more comfortable ride with its contoured seat and adjustable rear suspension. The Piaggio Typhoon 50, on the other hand, has a shorter wheelbase which makes it more agile and easier to handle in traffic.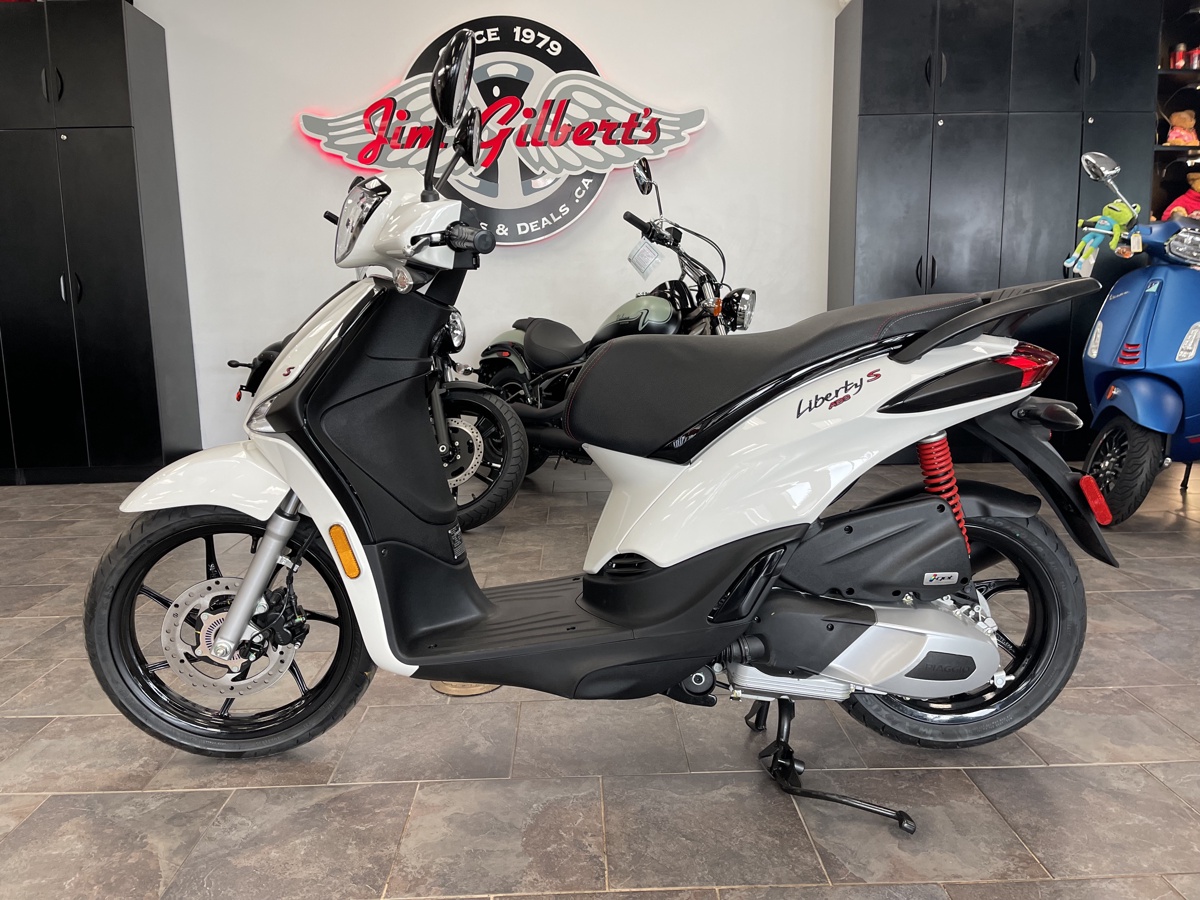 When it comes to pricing, both scooters are affordable options, but the Piaggio Typhoon 50 comes in at a lower price point. However, the Piaggio Liberty 50 offers more value for your money with its larger fuel tank and more comfortable ride.
If you're looking for an entry level scooter that combines style, reliability, and affordability, the
Piaggio Liberty 50 and Piaggio Typhoon 50
are both great options. In the end, it comes down to personal preference and what features matter most to you. Are you looking for a classic, vintage look and a more comfortable ride? Go for the Piaggio Liberty 50. Or are you more interested in a sporty design and better agility on the road? Then the Piaggio Typhoon 50 is the scooter for you. Either way, you can't go wrong with these reliable, fun-filled options from Piaggio.
Jim Gilbert's Power Sports in Fredericton has been helping its customers fulfil their powersports dreams. From a wide selection of Piaggio and Vespa scooters and more, to superior customer service. Jim Gilbert's know how to make your shopping experience unique. Whether you're an experienced rider or brand new to the industry, we aim to meet all your needs and exceed expectations when it comes to quality of product as well as guest satisfaction. So if you've got an itch for adventure then take some time and check out what Jim Gilbert's Power Sports Fredericton have in store!
Get your Piaggio Scooter on today!
We have full helpful financing available and VIP discounts, just for you!