The 2023 Kawasaki Vulcan Classic LT is not only a great cruiser, but it's also an exceptional value compared to other models in its class. The LT model adds a collection of accessories to the base model, including a windshield, saddlebags, backrest, and engine guards, but it also adds an additional year of warranty for your peace of mind.
One incredibly convenient feature of the Kawasaki Vulcan Classic LT is the tank-mounted instrument console. The console features a large-faced speedometer, fuel gauge, warning lamps, and multi-function LCD window that displays an odometer, trip meter, and clock. This feature makes it easy for riders to keep track of their motorcycle's performance and provides them with critical information to make informed decisions on long rides.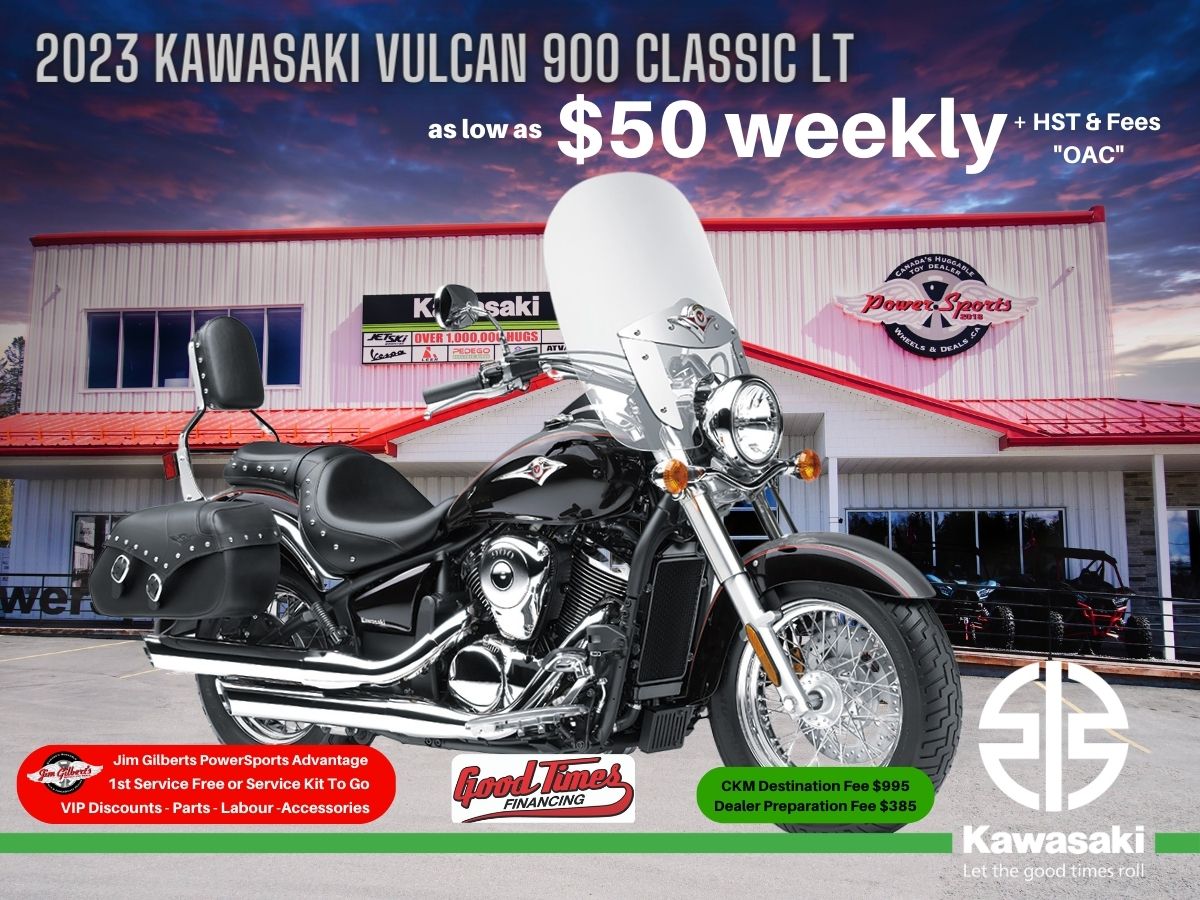 Adding to the bike's attraction is the Pearl Storm Gray/Ebony coloring scheme which makes this Vulcan Classic LT stand out from the crowd with its sophisticated, classic look that is sure to turn heads. The luxurious color and style gives a true taste of luxury to riders.
The Kawasaki Vulcan Classic LT is equipped with a 903cc V-twin engine that supplies excellent low-end torque and provides a smooth riding experience. Riders will appreciate the dynamic performance and easy-to-handle riding associated with the motorcycle's 5-speed transmission. The bike is also equipped with dual-channel ABS, adding to the bike's safety and helping with precise control of the vehicle.
The Vulcan Classic LT's ergonomics are designed to promote comfort during even the longest of rides. The spacious seat and handlebars provide a relaxing ride, and the floorboards contribute to the rider's comfort on the road. The fuel gauge, trip meter, and high-visibility tail light add to the bike's functionality features.
In conclusion, the 2023 Kawasaki Vulcan Classic LT is the perfect motorcycle for cruising enthusiasts looking to combine power and beauty with functionality and convenience. With its luxurious Pearl Storm Gray/Ebony scheme and added accessories the LT model brings with it a great value for your money too. Featuring a tank-mounted instrument console, dual-channel ABS and 24-month warranty, there are few bikes that will offer such a complete riding experience.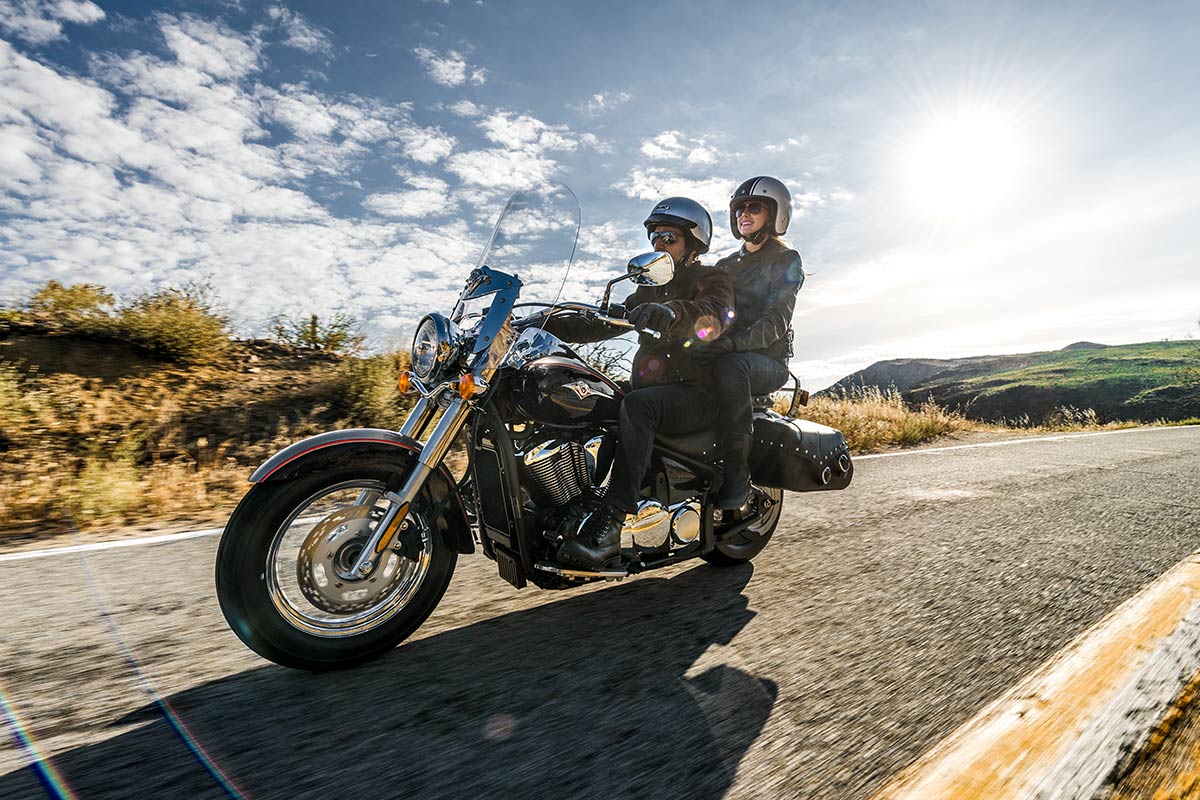 Jim Gilbert's Power Sports in Fredericton has been helping its customers fulfil their powersports dreams. From a wide selection of Kawasaki's and more, to superior customer service. Jim Gilbert's know how to make your shopping experience unique. Whether you're an experienced rider or brand new to the industry, Kawasaki Canada's #1 Selling Dealer aims to meet all your needs and exceed expectations when it comes to quality of product as well as guest satisfaction. So if you've got an itch for adventure then take some time and check out what Jim Gilbert's Power Sports Fredericton have in store!
Kawasaki Canada's #1 Selling Dealer and Atlantic Canada's largest Kawasaki Showroom fully stocked year round.
We have full helpful financing available and VIP discounts, just for you!