:
But with that, you get a little bit less power. You don't get the liquid cooling. So the 300 is kind of that nice mix for a lot of people. And again, it does a lot of things well, little bit adventure bike, little bit on-road bike, little bit off-road bike. But depending on how you're going to use it is going to depend on which bike is best for you. So let's talk about some of the specifics of this bike. So let's start here with the dash. I recently did a video on the KLR which of course is on a touring adventure kind of king in the Kawasaki lineup. And it does not have one feature that I think is crucially important here on the KLX. This one has a tachometer. Now, to be fair to the KLR, it has a lot of torque. You're not really revving it out to get the power you need. This one with a single cylinder 300cc engine, you are going to be revving it out and attack is very important. So you do have that here in a nice compact digital gauge cluster.
: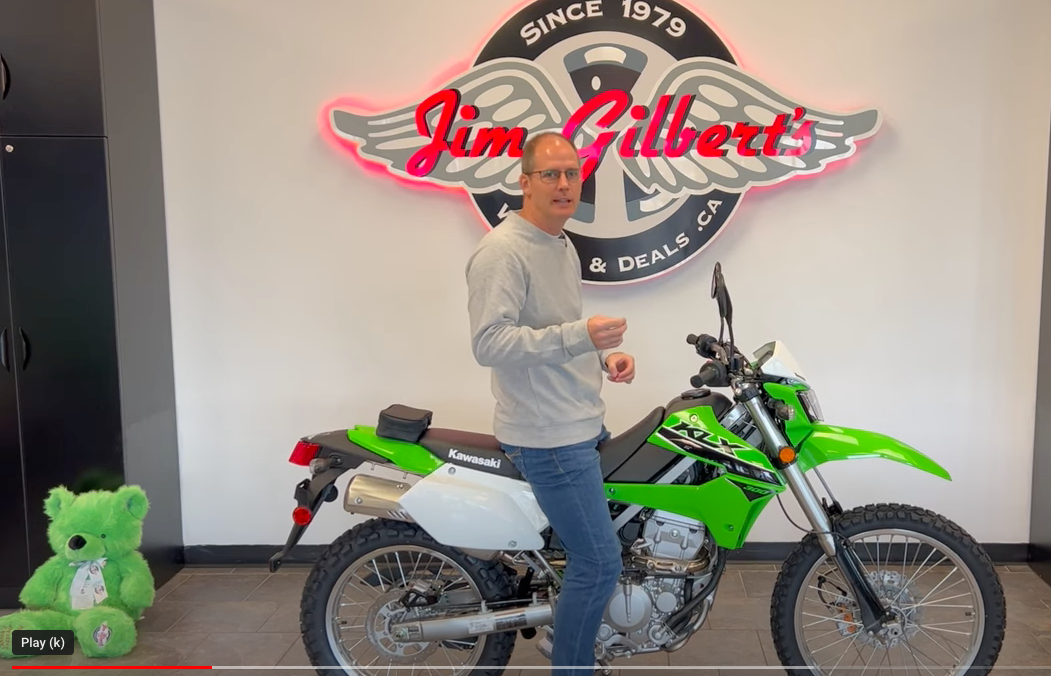 You can see the red line here, 10,500. You've got your speedometer there, kilometers an hour. You've got a clock over here and then on the left side you have your odometer and your Trip A and Trip B. Everything you need, nothing you don't. I like using Trip B for things like oil changes. Trip A gives me an idea of what I've got on the fuel tank and that's kind of the basics for everything you need. To go along with a fairly simple dash, you have fairly simple controls but you have quality feeling controls which I think really matters. High beam, low beam signal lights, cancel there and a horn down low. The other side simply has the kill switch and the start switch. So again, basic controls. What you do have though are these mirrors right here. Let's talk about them for a second.
:
Whether you're an experienced rider or a new rider, great mirrors really matter and these ones are really good because they stand up and out. They don't have your elbows in the view so you can really see behind you super clear and I think that's really important. Speaking of mirrors and safety, lights of course are also important but this is a dual sport bike and dual sport bikes can end up in off-road situations where, let's face it, maybe you have a little tumble or a fall or a crash and you want durability. So you've got, instead of an LED light like you see on a lot of the street FOCUS bikes, just the regular halogen light bulb. That's going to be less expensive to replace if something goes wrong. And of course, here on your stocks here, you've got your signals. They are not LED and I think on this class of bike, that's a good thing.
:
These are, again, a little bit less expensive to replace if something goes wrong, but they're also very durable. You can really bounce them around there and no real issues. So durability is a strong point of this bike. Let's talk about capability. Capability is a strong point on this bike and it really comes down to the suspension. You've got an engine that does just enough, that 300cc single gives you that highway capable speed that you need, also gives you that torque that you need off road. But really, suspension is what's going to make a lot of difference in this riding. And let's be honest, the competitors to this bike, they're kind of softly sprung and not really all that good. This one has great suspension, so 10 inches up front, 9.1 inches out back of travel.
: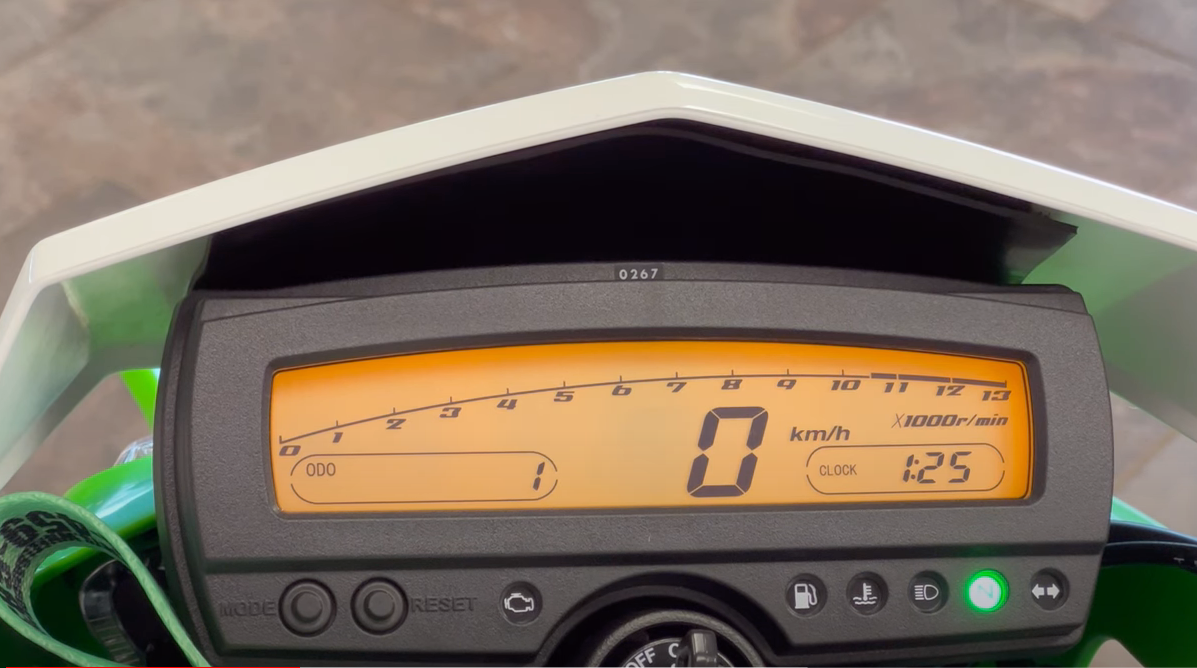 But travel doesn't tell the whole story. It's how precise it works. And the front here, they work really well. The rear, same thing. You've got the fully adjustable rear shock buried right in here. You can almost not see it from the angle you're on but it keeps everything compact, the weight is centralized. Again, only 302 pounds on this motorcycle, so really good lightweight bike that you can take off-road and do your things with. But you've got that good response from the suspension. And that's one of the things that stands out in all the reviews of this bike is how well it rides for what it's supposed to do. For many people considering this bike, this might be a great first bike. And I do want to point on these little tabs right here. If this is your only bike and you need to take things along with you, something like the Versys-X300, sure it has the side bags, but if this appeals to you more, you're not limited in luggage, you can still take luggage.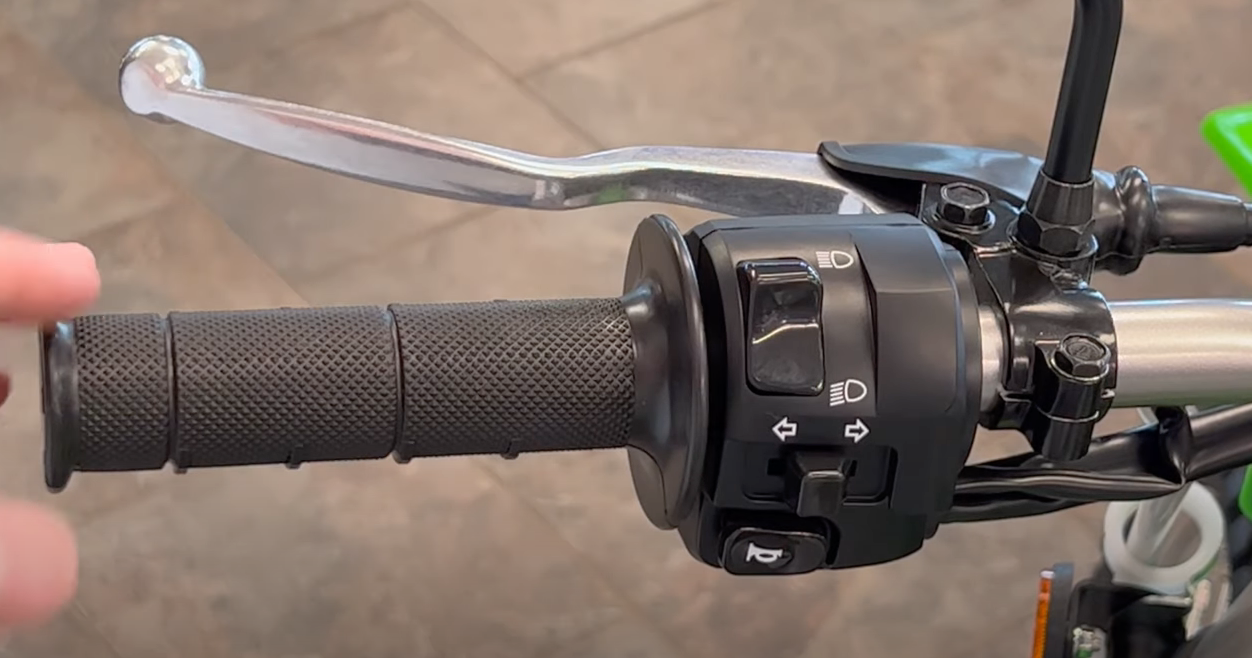 I think the liquid cooling is great. Obviously you've got fuel injection which is pretty common now and good safety, good lights, all that stuff matters. But where I think this bike is also good is perhaps in the more experienced rider as a second bike. We're all dreaming of doing that adventure riding, heading way off-road. And the reality is we're probably not going to go way far away from our home to head down dirt roads and other trails, whereas this bike can get us to those and do everything that we want to do as a second bike. But it depends on what you value on, if this is the best bike for you. To me as a absolute do everything bike, this bike does things well. It's a less expensive option than something like the KLR. It can go further off-road because it's lighter, it's simpler. But if you're into touring, you've got options in the Kawasaki lineup.
: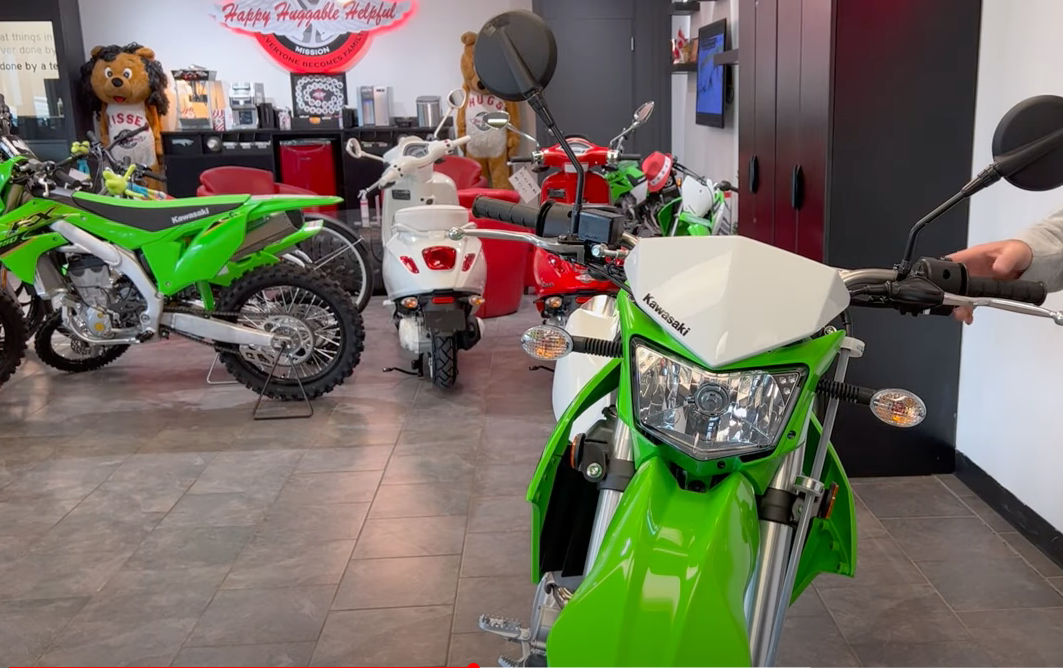 Full Helpful Financing available... and our specialty