2022 PIAGGIO 1 ACTIVE EV Scooter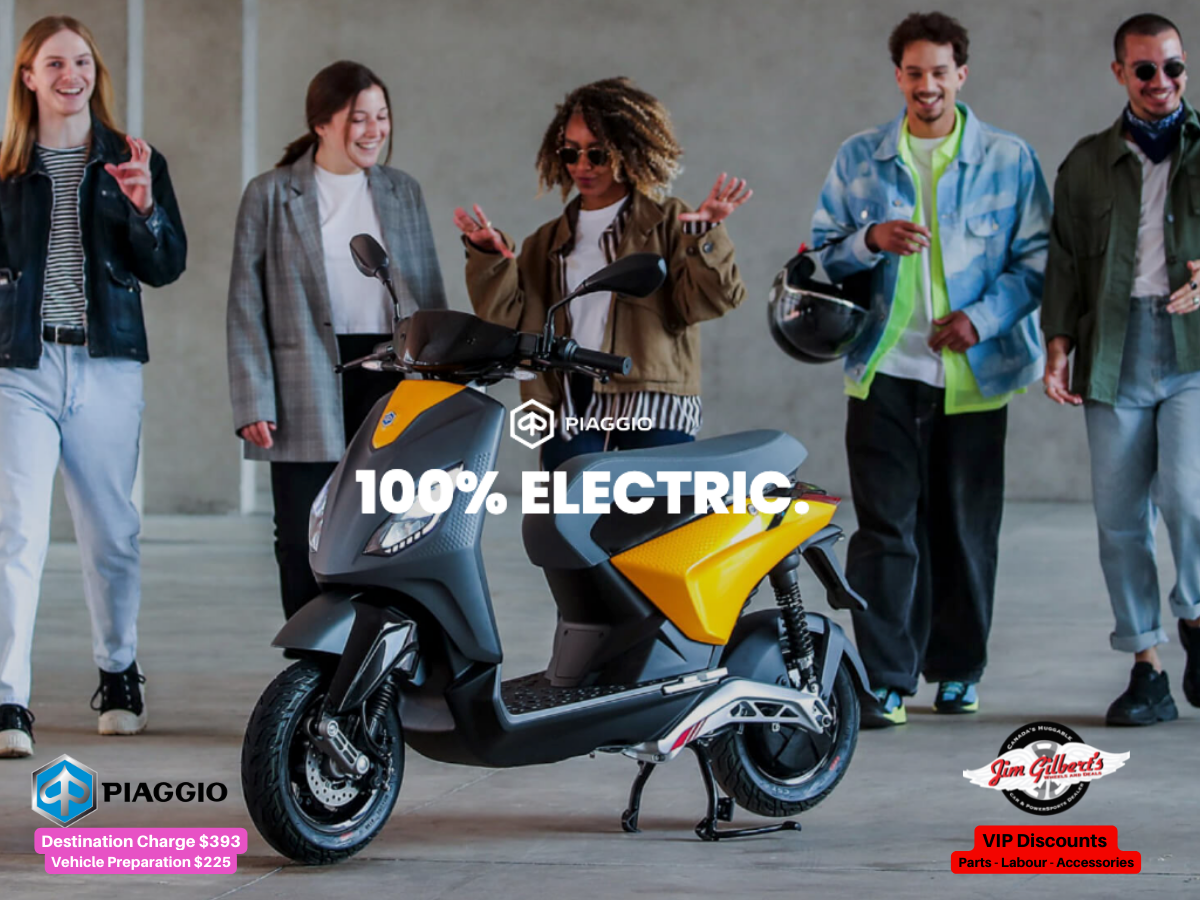 With the next generation of change-makers. A real scooter. Finally electric. 70 Km top Speed in Sport Mode It's just like charging your smartphone. Simply plug it into a normal power outlet.How do you power an electric scooter? All you need is a standard plug to charge your Piaggio 1 whenever and wherever you want, thanks to the removable batteries.
Superlatives are often overused, but not this time. Riding a Piaggio 1 is ridiculously simple, with the same handling and safety you'd expect from any authentic Piaggio scooter. Even if you've never ridden a scooter before, you'll find it a breeze to ride.
Get yours at Jim Gilberts PowerSports