2020 Kawasaki Vulcan 1700 Voyager ABS is Jim Gilberts PowerSports Flagship Motorcycle - REMARKABLE PERFORMANCE AND STYLE
The Vulcan® 1700 Voyager® ABS motorcycle is the pick of the litter of Kawasaki cruisers. Combining a Kawasaki Advanced Coactive-braking Technology (K ACT II) plus a 1,700cc digitally fuel-injected V-twin engine and electronic cruise control all jointly combine to make this highway cruiser ABS the zenith of luxury and power on the highway.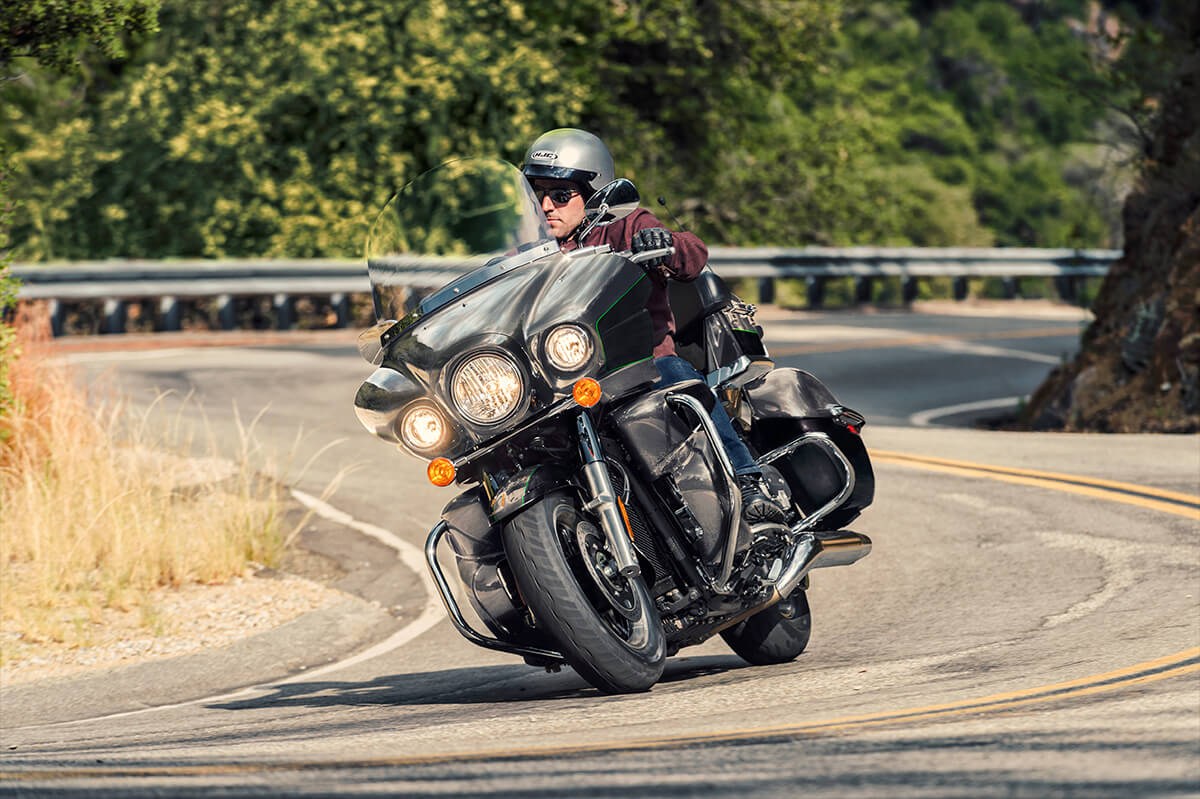 Specially built for riders that always want to go further, the Jim Gilberts PowerSports Vulcan 1700 Voyagers has all the attribute that makes for a comfortable long-distance ride whether solo or with a passenger. Featuring a metric alternative to V-Twin tourers, the show stopping Vulcan 1700 Voyager blends Kawasaki's performance with the reliability, amenities and comfort that most long-distance riders crave.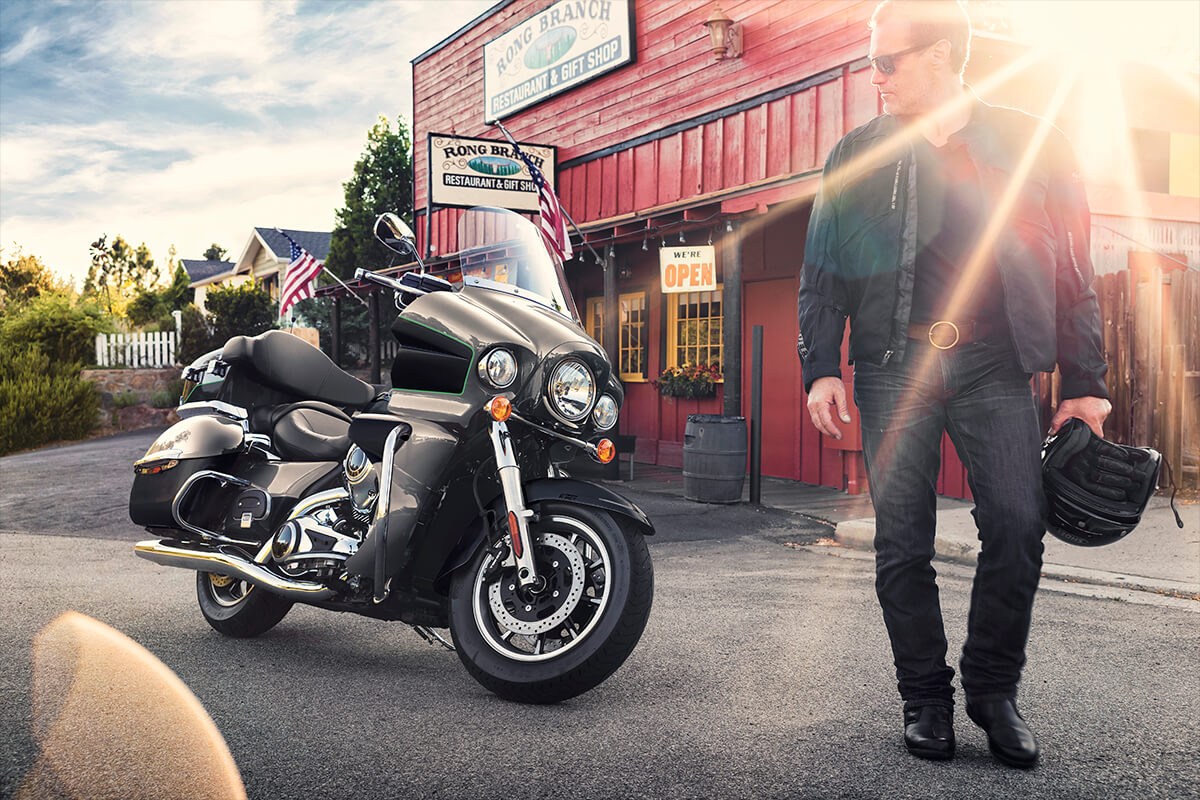 The Vulcan® 1700 Voyager® ABS touring cruiser is designed for riders that desire modern comfort and cutting-edge technology, in addition to the legendary Kawasaki durability. Spotting a large fuel tank and sufficient storage capacity, this Kawasaki engineering is built to seamlessly go the distance, and the rider can rely on its ultra-modern features to help navigate the journey safely. Currently, the Vulcan Voyager ABS motorcycle is available in Metallic Spark Black and Metallic Carbon Gray.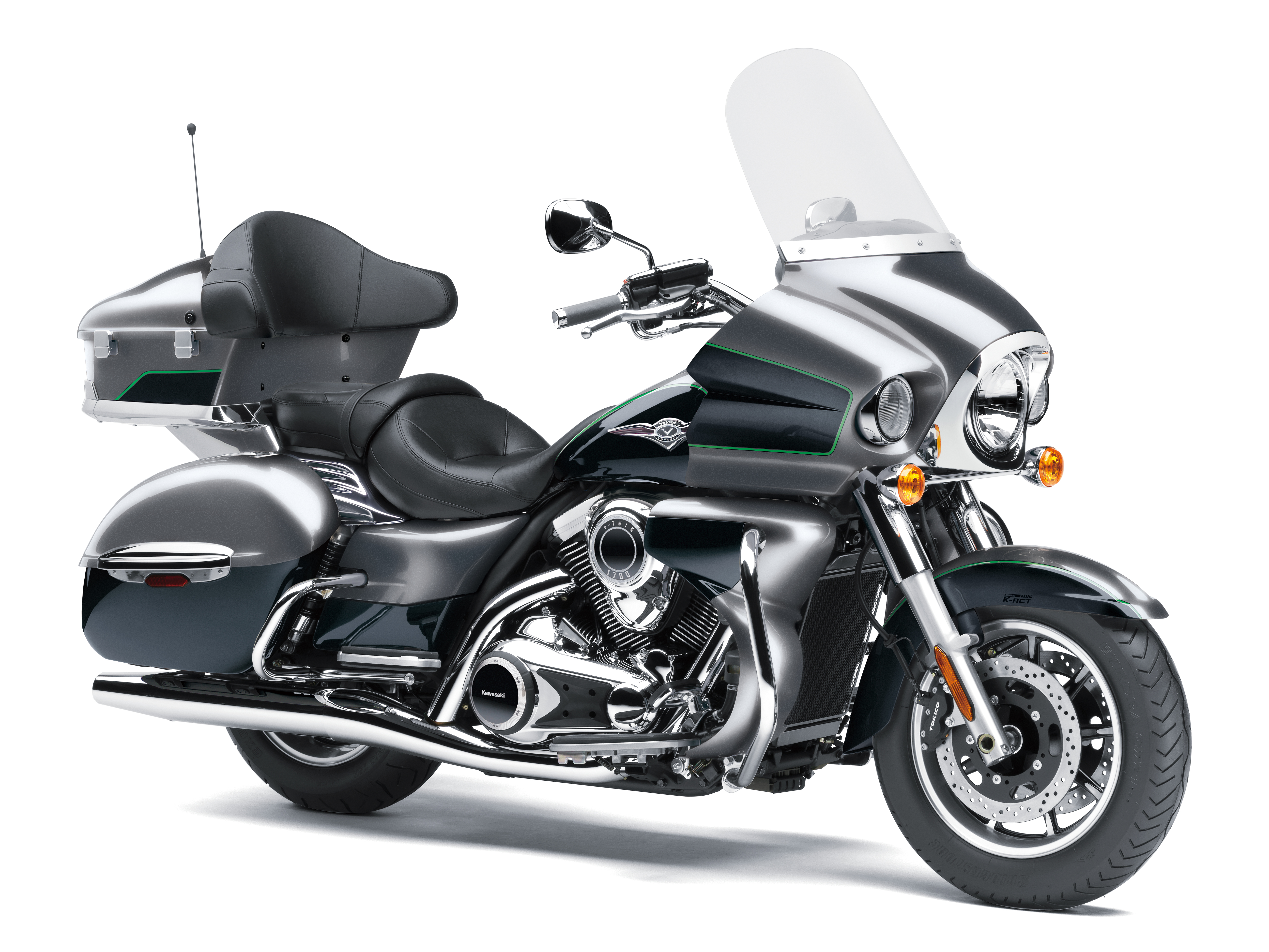 The Vulcan® 1700 Voyager's big frame-mounted fairing, ample-capacity integrated luggage with a comfortable saddle, passenger backrest, sound system and electronic cruise control, makes it the perfect road cruiser for long-distance travel.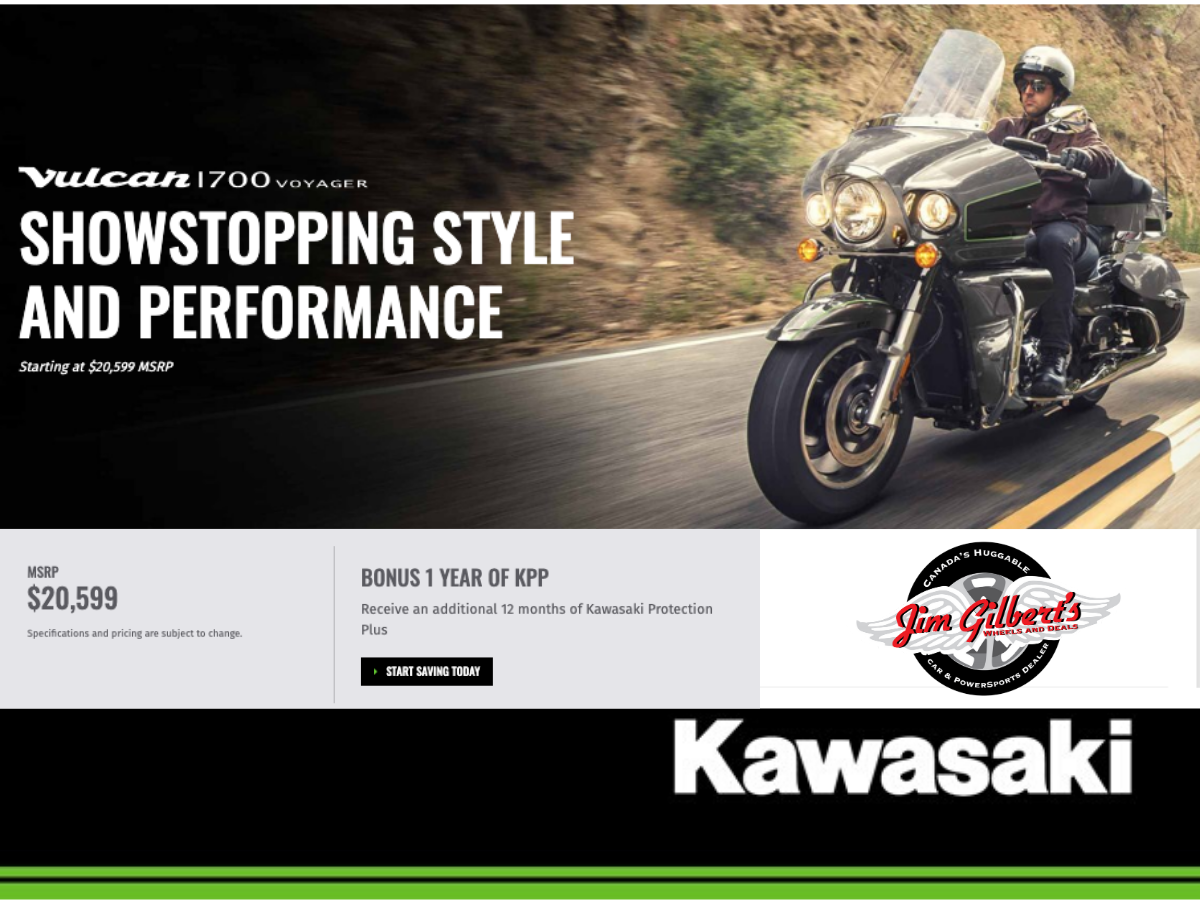 ADDITIONAL VEHICLE FEATURES:
ELECTRONIC CRUISE CONTROL SYSTEM
FUEL-INJECTED 52-DEGREE 1,700cc V-TWIN ENGINE
KAWASAKI ADVANCED COACTIVE-BRAKING TECHNOLOGY (K-ACT II) ABS
Jim Gilbert's Powersports, 402 St Marys St #2, Fredericton, NB E3A 8H5